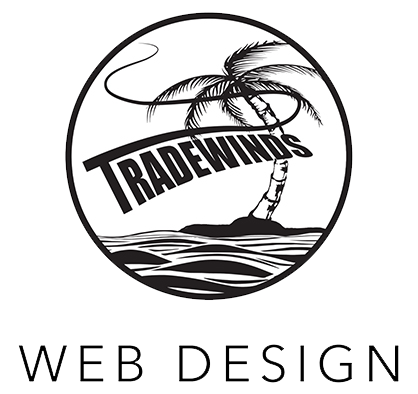 ABOUT TRADEWINDS WEB DESIGN
Your Branding and online reputation are in safe hands with Tradewinds Web Design. 
Our qualified team can make sure you never miss out on an opportunity to maximise your web presence.
Cameron Theobald
(Director Tradewinds Web Design)
(B.A. Community, Culture and Environment, Grad DipEd Secondary, GradCertDiv, Cert IV New Small Business, Cert IV Web Based Technologies.)
Our Director Cameron Theobald has a passion for small business and seeing clients realise their online potential.
Cameron holds a Bachelor of Arts (Community, Culture and Environment) from the University of Wollongong Australia. With a broad knowledge of Australian culture, sociology, history, communications and copywriting, Cameron can give your business an advantage over the competition. He is passionate about seeing clients succeed beyond expectations and maintains the highest level of customer service and trust. Cameron is a qualified chaplain and holds a Graduate Certificate of Divinity from Morling College Australia.
Cameron holds a CertIV in Small Business and a Cert IV in Web Based Technologies through TAFE Australia. The combination of business marketing knowledge and current best practice web design allows for a well-rounded strategy for any project.
If you are after a more hand on approach for your business website, Cameron can guide you through the process of maintaining your very own Content Management System. Cameron holds a Graduate Diploma of Secondary Education through the University of Wollongong and is approved to teach in The NSW Department of Education High Schools. As a qualified Teacher Cameron can break down complicated processes into simple to understand tasks that anyone can follow.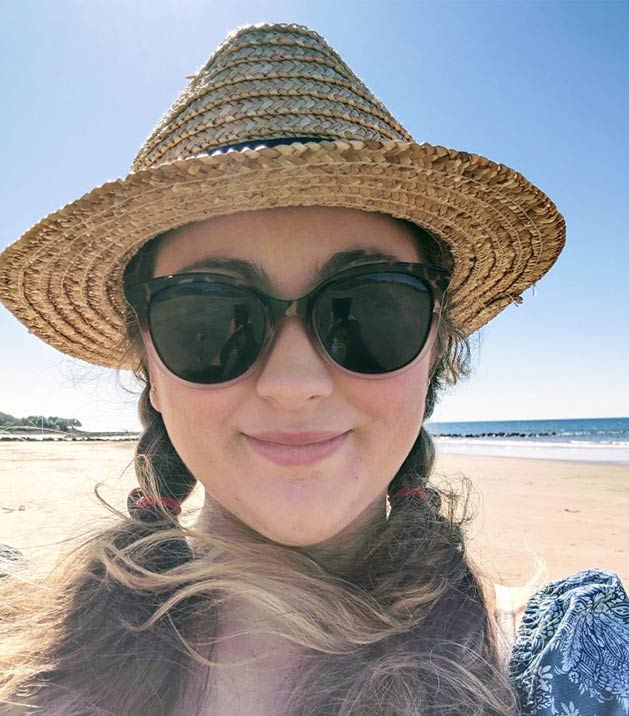 Haley Brooke
(Design & Administration – Tradewinds Web Design)
(Cert Digital Marketing, Cert Applied Social Media Marketing Applications, Cert Project Management, Cert IV New Small Business, Cert Administrative Support.)
Haley has over 13 years of experience providing administrative support, client and project management, and social media application services.
Haley holds a Certificate in Digital Marketing, Applied Social Media Management Applications and Project Management from Charles Sturt University. Haley also completed a Cert IV in New Small Business through Tafe Australia all within the last 3 years.
Haley is quietly determined, creative and good at initiating new projects. She works hard and is the most optimistic of the Tradewinds Team. Haley's satisfaction comes from colour-coordinated calendar management.
"I truly enjoy being creative and bringing a female design perspective to the Tradewinds Web Design team" Haley Brooke
"I believe that transparency and professionalism set Tradewinds Web Design apart from the others. We have the knowledge and the skills to quickly give your business the online presence you've been waiting for. We get rid of confusing jargon and cut to the chase. As a small business owner, I know what works and what can hold you back. Tradewinds deliver on quality at extremely competitive prices. I know you will be glad you chose Tradewinds Web Design to handle your website build."
Cameron Theobald.
Training and Qualifications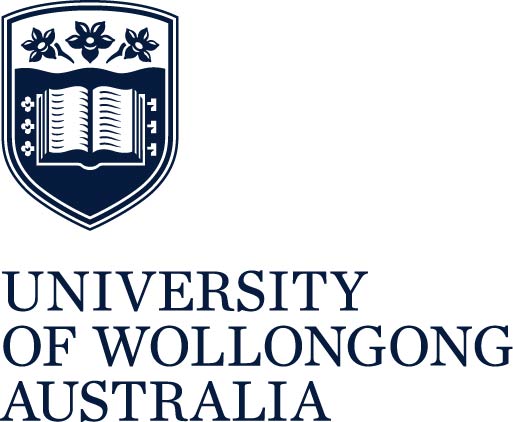 Search Engine Optimization
Work with a team of talented designers.
Tradewinds Web Design get results faster and cheaper than the rest.
We won't confuse you with IT jargon or the latest widgets. We will however work with you to design a beautiful clean website that ranks well on Google and other search engines.
Our cost effective plans will leave you with more money to grow your own business.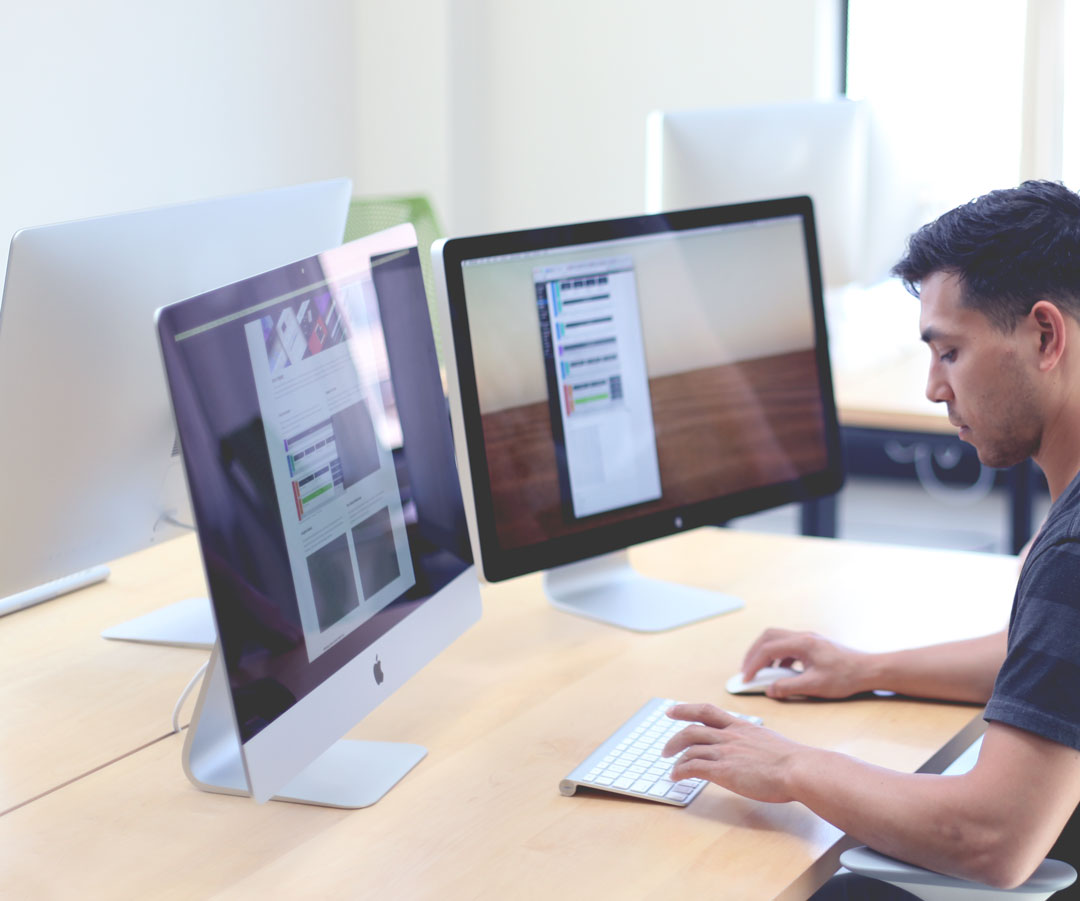 Where Is Tradewinds Web Design Located?
Tradewinds Web Design provides website design services, SEO, and digital marketing for regional Australian businesses.
We believe small business is the backbone of the Australian economy and requires special attention to succeed online in a crowded environment. We offer THE BEST PRICES IN AUSTRALIA and pride ourselves on exceptional quality and service.
Tradewinds Web Design in CHILDERS services the following regions and towns:
The Wide Bay-Burnett region of Queensland includes Bundaberg, Isis, Fraser Coast, Gympie, North Burnett, South Burnett & Noosa. We also service the Gladstone region.
In the Bundaberg region, we service Ashfield, Avenell Heights, Avoca, Branyan, Bundaberg Central, Bundaberg East, Bundaberg North, Bundaberg South, Bundaberg West, Kensington, Kepnock, Millbank, Norville, Svensson Heights, Thabeban, Walkervale.
In the Isis region we service Childers, Apple Tree Creek, Booyal, Buxton, Cordalba, Doolbi, Farnsfield, Goodwood, Horton, Isis Central, Kullogum, North Isis, Redridge, South Isis, Woodgate Beach.
In the Fraser Coast region, we service Hervey Bay, Booral, Bunya Creek, Craignish, Dundowran, Dundowran Beach, Eli Waters, Kawungan, Nikenbah, Pialba, Point Vernon, Scarness, Sunshine Acres, Susan River, Takura, Toogoom, Torquay, Urangan, Urraween, Walligan, Wondunna, Rural Hervey Bay, Beelbi Creek, Burgowan, Burrum, Burrum Heads, Burrum River, Burrum Town, Cherwell, Dundathu, Howard, Pacific Haven, River Heads, Torbanlea, Walliebum.
In the Maryborough area we service Maryborough, Granville, Island Plantation, Maryborough West, Aldershot, Beaver Rock, Bidwill, Boonooroo, Boonooroo Plains, Eurong (Fraser Island), Ferney, Glenorchy, Great Sandy Strait, Maaroom, Poona, St Helens, Teddington, The Dimonds, Tinana, Tuan, Tuan Forest, Walkers Point, Tiaro, Blackmount, Pioneers Rest, St Mary, Thinoomba, Bauple, Glenbar, Glenwood, Gootchie, Gundiah, Kanigan, Tin Can Bay, Tinnanbar.
In the Gympie region we service Gympie, Araluen, Chatsworth, Glanmire, Jones Hill, Kybong, Monkland, Nahrunda, Southside, Tamaree, The Dawn, Two Mile, Veteran, Victory Heights, Woondum, Rainbow Beach.
In the Noosa region we service Castaways Beach, Noosa Heads, Noosaville, Sunrise Beach, Sunshine Beach, Tewantin, Marcus Beach, Noosa North Shore, Peregian Beach, Teewah, Black Mountain, Boreen, Boreen Point, Cooran, Cooroibah, Cooroy, Cooroy Mountain, Cootharaba, Doonan, Eerwah Vale, Federal, Kin Kin, Lake Macdonald, Pinbarren, Pomona, Ridgewood, Ringtail Creek, Tinbeerwah.
We service the Gladstone region which includes Gladstone, Gladstone Central, Barney Point, Beecher, Byellee, Callemondah, Clinton, Glen Eden, Kin Kora, Kirkwood, New Auckland, O'Connell, South Gladstone, South Trees, Sun Valley, Telina, Toolooa, West Gladstone, Ambrose, Benaraby, Boyne Island , Bracewell, Builyan,, Burua, Calliope, East End, Many Peaks, Mount Larcom, Nagoorin , Raglan, Tannum Sands , Ubobo , West Stowe, Wooderson, Wurdong Heights , Yarwun, 1770, Agnes Water , Baffle Creek, Bororen , Captain Creek, Colosseum, Deepwater, Euleilah, Gindoran, Lowmead , Miriam Vale.
Tradewinds Web Design in NOWRA services the following regions and towns:
The South Coast which includes Shoalhaven, Kiama, Shellharbour, and Illawarra regions of New South Wales.
We service the Shoalhaven region which includes Nowra, Bangalee, Bomaderry, Cambewarra, Cambewarra Village, Mundamia, North Nowra, Nowra Hill, South Nowra, Tapitallee, Terara, West Nowra, Worrigee, Jervis Bay Territory, Basin View, Callala Bay, Callala Beach, Erowal Bay, Huskisson, Hyams Beach, Myola, Old Erowal Bay, Sanctuary Point, St Georges Basin, Vincentia, Woollamia, Worrowing Heights, Sussex Inlet, Berrara, Ulladulla, Berringer Lake, Burrill Lake, Milton, Mollymook, Mollymook Beach, Narrawallee, Berry, Berry Mountain, Coolangatta, Far Meadow, Gerringong, Illaroo, Jaspers Brush, Kangaroo Valley, Meroo Meadow, Shoalhaven Heads, Bewong, Brundee, Burrier, Culburra Beach, Currarong, Falls Creek, Greenwell Point, Pyree, Sassafras, Tomerong, Tullarwalla, Wandandian.
We service the Kiama region which includes Kiama, Bombo, Kiama Downs, Kiama Heights, Minnamurra, Foxground, Gerringong, Gerroa, Jamberoo, Jerrara, Toolijooa, Upper Kangaroo, Werri Beach.
We service the Shellharbour region which includes Albion Park, Albion Park Rail, Barrack Heights, Barrack Point, Blackbutt, Calderwood, Croom, Dunmore, Flinders, Lake Illawarra, Macquarie Pass, Mount Warrigal, North Macquarie, Oak Flats, Shell Cove, Shellharbour, Shellharbour City Centre, Tongarra, Tullimbar, Warilla, Yallah, Yellow Rock.
We service the Wollongong region which includes Wollongong, Dapto Port Kembla, Bellambi, North Wollongong, Fairy Meadow, Corrimal, Warrawong, Windang, Unanderra, Lake Illawarra, Kanahooka, Woonona, Yallah.
Tradewinds Web Design in Dubbo services the following regions and towns:
The Western Plains, Orana, Orange, Tamworth, Parkes and Bathurst Regions of New South Wales.
We service the Orana region which includes Dubbo, Brocklehurst, Dripstone, Euchareena, Eulomogo, Eumungerie, Geurie, Maryvale, Mogriguy, Mumbil, North Yeoval, Rawsonville, Stuart Town, Toongi, Wellington, Wongarbon, Mudgee, Bogan, Bourke, Brewarrina, Cobar, Coonamble, Gilgandra, Narromine, Walgett, Warren and Warrumbungle.
We service the Bathurst, Orange and Central tablelands region which includes Orange, Lucknow, Milthorpe, Bathurst, Lithgow, Cowra, Wellington, Blayney, Oberon, Gulgong.
We also service Parkes and surrounding areas.