SEO
Search Engine Optimisation & Digital Marketing
With Tradewinds It's A Breeze.
#1 Business Profile and USP

#2 Preliminary Website Audit

#3 Competitor Analysis

#4 Keyword Research

#5 On-Page SEO

#6 Link Building

#7 Content Creation
"If You Fail to Plan, You Are Planning to Fail"
— Benjamin Franklin.
Thank you for considering Tradewinds Web Design for your SEO strategy and Digital Marketing endeavor.
At Tradewinds, we believe that transparency and professionalism set us apart from the competition. We have the knowledge and the skills to quickly give your business the online presence you've been waiting for. Our aim is to get rid of confusing jargon and simply cut to the chase.
As a small business ourselves, we know what works and what can hold you back. Tradewinds Web Design deliver on quality at extremely competitive prices.
We know you will be glad you chose Tradewinds Web Design to handle your website build.
Cam
Web & SEO
When you work with Tradewinds Web Design we ask the right questions to ensure your website appears to the right people.
We have the training and expertise to ensure your next SEO strategy is a success.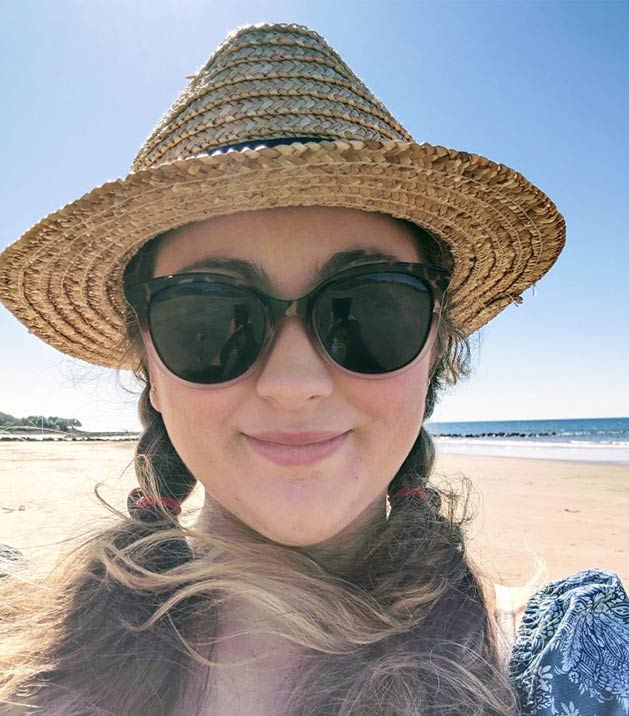 Haley
Web & Social Media
Every Business needs a plan.
Our 7 step SEO Strategy gives you a roadmap to achieving success. We offer a multifaceted plan that incorporates proven processes that lock on to your your target customers and boost profits.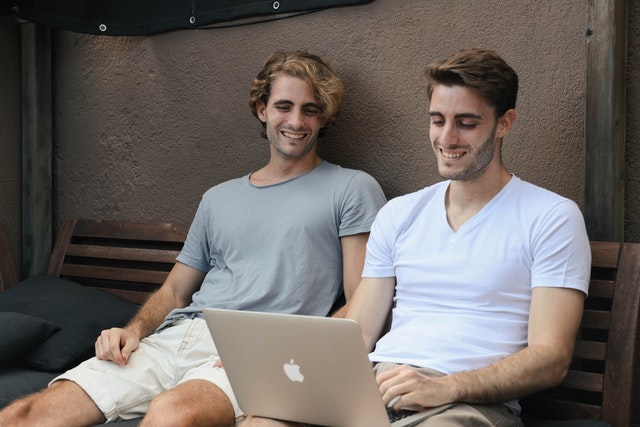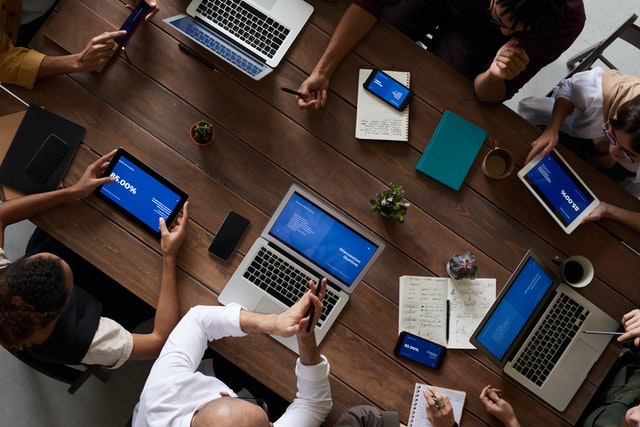 #1 Business Profile and USP
We want to help you firmly establish your online branding and identity. We want to help future proof your business for years to come.  
When done correctly, SEO can slingshot your business to the top of the pack. It can dramatically increase search results, boost site traffic, reduce bounce rates and ultimately increase your cash flow.
We want to see your business smash through online competition like a Mack truck hitting a wall full of cardboard boxes. But, for us to get the best results, we need to get to know your business profile and unique selling proposition (USP).
let's kick things off with the following questions:
Your business name:
ABN:
The year you were founded:
Where are you located?
Your founder's name:
The original reason your business was founded:
Who is your ideal customer?
What does your company do better than anyone else?
How do you want your business to be perceived?
A description of your top 3 products and services:
How would you describe the market you are in?
Your current mission and vision statement:
Your motto or slogan:
Your company values:
List as many key words that describe your company and what it offers:
#2 Preliminary Website Audit
The first step on your journey towards SEO domination begins with a Preliminary Website Audit. We take the time to assess your current websites strengths, weaknesses, opportunities, and threats. Tradewinds Web Design will carry out in in-depth SWOT analysis of your current website to define a baseline prior to any active SEO efforts on our part.
The Preliminary Website Audit involves the collection of recent site data and current online performance. This document will allow Tradewinds to formulate an aggressive plan to place your business ahead of the pack.
#3 Competitor Analysis and Confrontation
Tradewinds will complete a competitor profile to dig up the dirt on your competitors' strengths and weaknesses. By understanding your competitors' strengths and weaknesses you can understand whether your business is at an advantage or disadvantage in the marketplace.
Like your own personal Private Eye, we can uncover the intel to help direct your SEO strategy. The goal here, is to get a bird's-eye view of what you're up against. How are your top two competitors websites performing? What key words are thy ranking for? What is their content strategy? How much web traffic are they receiving? How have they structured their website and content? What plugins or code are they running? What CMS are they using? What backlinks do they receive?
The answers to such questions will help guide our SEO strategy so you can come out on top.
#4 Keyword Research and Implementation
Tradewinds Web Design use keyword research tools in conjunction with your website data to evaluate which keywords are most important for your business. Key word analysis and split testing can dramatically improve your organic page ranking.
When you work with Tradewinds you benefit from industry expertise. We understand the subtleties of keyword SEO strategies. It is not always beneficial to rank for certain words. Ranking for words that your visitors aren't actually searching for is bad news. Not all web traffic is good traffic. If your visitors are drastically increasing your websites bounce rate, then this could be harming your overall SEO strategy.
Our keyword research and implementation will ensure you reach the right audience and prove to Google and other search engines that your site deserves to be at the top of the list.
On-Page SEO accounts for one fifth of your sites search engine ranking.
20% of your websites SEO success is defined by your ability to craft successful on-page SEO.
Internal on-site SEO considerations will focus on search engine ranking factors such as speed, security, structure, and content.
We'll go to great lengths to enhance webpage load speed, internal link structure and URL structure, meta data, tags, images, alt text, site construction and much more.
Tradewinds Web Design recommend that you follow W3 best practice when designing a website. This not only benefits the user experience but also improves your search engine results page ranking.
Our On-Page SEO experience will help dramatically improve your websites search results ranking and allow users to better interact with your site.
Using your Preliminary Website Audit, we can now implement a white-hat link building approach to boost your website credibility, authority and increase search rankings.
Our first step is to attack the low hanging fruit, so to speak. We will make use of all relevant Google listings and tools. Local search listings are an easy way to boost your authority and increase search rankings. Local searches with a service or product drive 80% of searches. This is a crucial aspect in our overall plan to firmly establish your online branding and identity for years to come.
Link building should also focus on your social media profiles and the unique approach required for dominating each platform.
Tradewinds Web Design can also implement more advanced link building activities which will aim to secure top level links and disavow bad links. Advanced link building activities align with content creation such as blog posts and articles which can be shared with higher ranking sites to boost your websites authority and ranking.
#7 Content Strategy and Creation
Content Strategy and Creation is the beating heart of our overall SEO strategy.
This crucial step pulls everything together and forms the spear head of your SEO attack. Content Strategy and Creation is the most aggressive approach to see instantly recognisable results.
We use our knowledge to push content to Google bots, so it is scanned and indexed as soon as it is created. We use social media to feed into your website and elicit a desired response.  We also use social media to build your overall brand reputation and form solid street cred.
Your websites content can be carefully constructed to fit your audiences search terms and place your website smack bang in front of their eyes.  
A successful digital marketing campaign should include tailor made blog posts, social media posts, key word related topic areas, videos and a tonne of relevant info on your subject matter. It is also advisable to make use of Google products such as My Business, Search Console, Analytics and Trends.
Let's Work Together
We understand small business needs in Australia. Tradewinds knows the obstacles faced by small businesses when you launch your unique brand online. We believe that small business websites are an essential component in the plan to entice more customers to choose you over your competitors. Tradewinds Web Design has helped dozens of businesses showcase their products and services with customisable, responsive websites that rank well on all search engines and browsers. Tradewinds Web Design delivers personalised service and customised solutions to help any small business achieve online success at an affordable price.
Tradewinds Web Design provides website design services, SEO, and digital marketing for regional Australian businesses.
We believe small business is the backbone of the Australian economy and requires special attention to succeed online in a crowded environment. We offer THE BEST PRICES IN AUSTRALIA and pride ourselves on exceptional quality and service.
Tradewinds Web Design in CHILDERS / BUNDABERG services the following regions and towns:
The Wide Bay-Burnett region of Queensland includes Bundaberg, Isis, Fraser Coast, Gympie, North Burnett, South Burnett & Noosa. We also service the Gladstone region.
In the Bundaberg region, we service Ashfield, Avenell Heights, Avoca, Branyan, Bundaberg Central, Bundaberg East, Bundaberg North, Bundaberg South, Bundaberg West, Kensington, Kepnock, Millbank, Norville, Svensson Heights, Thabeban, Walkervale.
In the Isis region we service Childers, Apple Tree Creek, Booyal, Buxton, Cordalba, Doolbi, Farnsfield, Goodwood, Horton, Isis Central, Kullogum, North Isis, Redridge, South Isis, Woodgate Beach.
In the Fraser Coast region, we service Hervey Bay, Booral, Bunya Creek, Craignish, Dundowran, Dundowran Beach, Eli Waters, Kawungan, Nikenbah, Pialba, Point Vernon, Scarness, Sunshine Acres, Susan River, Takura, Toogoom, Torquay, Urangan, Urraween, Walligan, Wondunna, Rural Hervey Bay, Beelbi Creek, Burgowan, Burrum, Burrum Heads, Burrum River, Burrum Town, Cherwell, Dundathu, Howard, Pacific Haven, River Heads, Torbanlea, Walliebum.
In the Maryborough area we service Maryborough, Granville, Island Plantation, Maryborough West, Aldershot, Beaver Rock, Bidwill, Boonooroo, Boonooroo Plains, Eurong (Fraser Island), Ferney, Glenorchy, Great Sandy Strait, Maaroom, Poona, St Helens, Teddington, The Dimonds, Tinana, Tuan, Tuan Forest, Walkers Point, Tiaro, Blackmount, Pioneers Rest, St Mary, Thinoomba, Bauple, Glenbar, Glenwood, Gootchie, Gundiah, Kanigan, Tin Can Bay, Tinnanbar.
In the Gympie region we service Gympie, Araluen, Chatsworth, Glanmire, Jones Hill, Kybong, Monkland, Nahrunda, Southside, Tamaree, The Dawn, Two Mile, Veteran, Victory Heights, Woondum, Rainbow Beach.
In the Noosa region we service Castaways Beach, Noosa Heads, Noosaville, Sunrise Beach, Sunshine Beach, Tewantin, Marcus Beach, Noosa North Shore, Peregian Beach, Teewah, Black Mountain, Boreen, Boreen Point, Cooran, Cooroibah, Cooroy, Cooroy Mountain, Cootharaba, Doonan, Eerwah Vale, Federal, Kin Kin, Lake Macdonald, Pinbarren, Pomona, Ridgewood, Ringtail Creek, Tinbeerwah.
We service the Gladstone region which includes Gladstone, Gladstone Central, Barney Point, Beecher, Byellee, Callemondah, Clinton, Glen Eden, Kin Kora, Kirkwood, New Auckland, O'Connell, South Gladstone, South Trees, Sun Valley, Telina, Toolooa, West Gladstone, Ambrose, Benaraby, Boyne Island , Bracewell, Builyan,, Burua, Calliope, East End, Many Peaks, Mount Larcom, Nagoorin , Raglan, Tannum Sands , Ubobo , West Stowe, Wooderson, Wurdong Heights , Yarwun, 1770, Agnes Water , Baffle Creek, Bororen , Captain Creek, Colosseum, Deepwater, Euleilah, Gindoran, Lowmead , Miriam Vale.
Tradewinds Web Design in NOWRA services the following regions and towns:
The South Coast which includes Shoalhaven, Kiama, Shellharbour, and Illawarra regions of New South Wales.
We service the Shoalhaven region which includes Nowra, Bangalee, Bomaderry, Cambewarra, Cambewarra Village, Mundamia, North Nowra, Nowra Hill, South Nowra, Tapitallee, Terara, West Nowra, Worrigee, Jervis Bay Territory, Basin View, Callala Bay, Callala Beach, Erowal Bay, Huskisson, Hyams Beach, Myola, Old Erowal Bay, Sanctuary Point, St Georges Basin, Vincentia, Woollamia, Worrowing Heights, Sussex Inlet, Berrara, Ulladulla, Berringer Lake, Burrill Lake, Milton, Mollymook, Mollymook Beach, Narrawallee, Berry, Berry Mountain, Coolangatta, Far Meadow, Gerringong, Illaroo, Jaspers Brush, Kangaroo Valley, Meroo Meadow, Shoalhaven Heads, Bewong, Brundee, Burrier, Culburra Beach, Currarong, Falls Creek, Greenwell Point, Pyree, Sassafras, Tomerong, Tullarwalla, Wandandian.
We service the Kiama region which includes Kiama, Bombo, Kiama Downs, Kiama Heights, Minnamurra, Foxground, Gerringong, Gerroa, Jamberoo, Jerrara, Toolijooa, Upper Kangaroo, Werri Beach.
We service the Shellharbour region which includes Albion Park, Albion Park Rail, Barrack Heights, Barrack Point, Blackbutt, Calderwood, Croom, Dunmore, Flinders, Lake Illawarra, Macquarie Pass, Mount Warrigal, North Macquarie, Oak Flats, Shell Cove, Shellharbour, Shellharbour City Centre, Tongarra, Tullimbar, Warilla, Yallah, Yellow Rock.
We service the Wollongong region which includes Wollongong, Dapto Port Kembla, Bellambi, North Wollongong, Fairy Meadow, Corrimal, Warrawong, Windang, Unanderra, Lake Illawarra, Kanahooka, Woonona, Yallah.
Tradewinds Web Design in Dubbo services the following regions and towns:
The Western Plains, Orana, Orange, Tamworth, Parkes and Bathurst Regions of New South Wales.
We service the Orana region which includes Dubbo, Brocklehurst, Dripstone, Euchareena, Eulomogo, Eumungerie, Geurie, Maryvale, Mogriguy, Mumbil, North Yeoval, Rawsonville, Stuart Town, Toongi, Wellington, Wongarbon, Mudgee, Bogan, Bourke, Brewarrina, Cobar, Coonamble, Gilgandra, Narromine, Walgett, Warren and Warrumbungle.
We service the Bathurst, Orange and Central tablelands region which includes Orange, Lucknow, Milthorpe, Bathurst, Lithgow, Cowra, Wellington, Blayney, Oberon, Gulgong.
We also service Parkes and surrounding areas.